weddies.de affiliate program - successful together!
You write a wedding blog, are a wedding photographer or work in a different area of the wedding industry and want to make money with your website? We support you!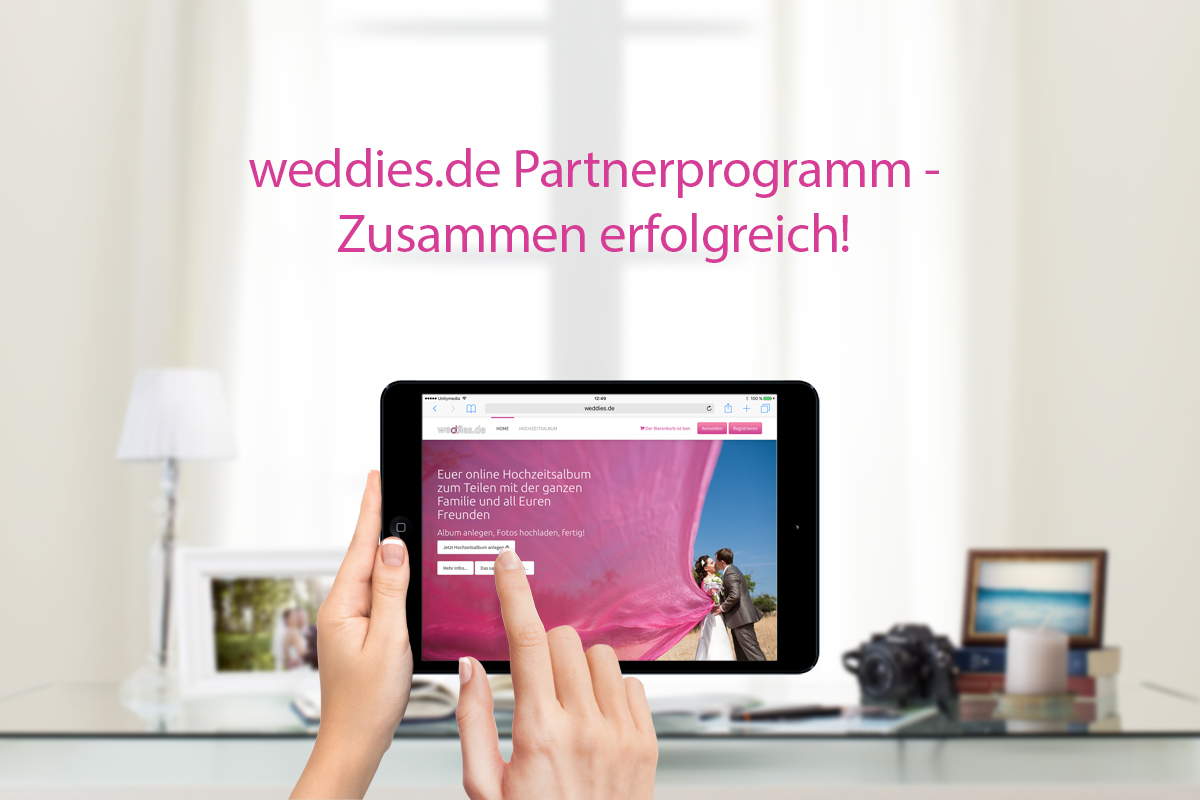 With our affiliate partner program you earn money with each referral of a paid album. For each referred basic wedding album we pay €4.90 commission and for each premium wedding album we pay €9.90 commission. You just need to register with us.
This is how it works:
Sign up with your Web page via the contact form
Once we have confirmed your registration, we'll sent you an affiliate link, as well as the weddies.de logo.
You link the to weddies Web page and make money with every referral of a paid album.
For each referred paid album, you receive 10% of the album price, i.e.

for the basic wedding album €4.90
for the premium wedding album €9.90
Do you have any questions about our affiliate program? Then write us
info@weddies.de
. We assist you with help and advice.